Choir Invited to Choral Festival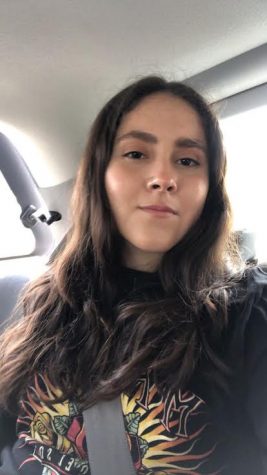 More stories from Jocelyn Castañeda
Vivace and Vocal Ensemble were invited to a prestigious invitational choral festival at Vanguard University from Oct. 22 to Oct.  23.
Choir not only consists of singing at school for an elective class, but students also compete against other schools throughout the year. This invitational served as another opportunity for Vivace and Vocal Ensemble to perform, but they were also given critics to help them progress. Stan Mcgill was the guest adjudicator and clinician who worked with the students to help them achieve a higher score during their upcoming competitions.
"It's competitive within yourself rather than other ensembles. And it was just a thrill from beginning to end!" said choral music director Katie Villarreal.
Each school had to perform three songs of their choice for a crowd filled with other schools and clinicians. Sophomore Vocal Ensemble singer Sarah Mesa said this festival helped her realize that their music "is very subjective" because "there's a lot of different styles and ways to perform a song."
Junior Vivace singer Riley Howard said they were able to overcome the challenge of blending their voices for a great unison, which is a great accomplishment for a choir. "I feel that we put our best foot forward and with that got a better understanding of what it's like to sing in a professional manner," Howard added.
Our choir also rode up to Vanguard with El Dorado High School, which allowed relationships between the choirs to be formed. Mesa added, "We weren't allowed to sit with someone we knew, so I was able to make new friends from that."
After performing, Vocal Ensemble junior Whitney Gammon said, "I remember looking at the crowd after our last song, and I could feel it… that we'd done really well."
Choir was ultimately given participation awards and advice to further their skills. Villarreal also mentioned, "It was a great opportunity for our district to be showcased by two of its schools," and she was "very pleased with how well both groups performed."
"Choir is for everyone and there are very few people who thrive off of their own innate ability," said Gammon in hopes of others joining.