Top Holiday Movies and Songs to Binge Before Christmas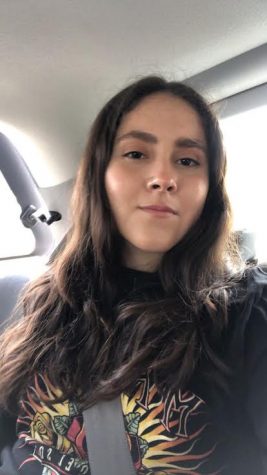 More stories from Jocelyn Castañeda
Yes, yes, yes! It's that time of the year again! If you haven't fully indulged yourself in the holiday spirit yet, here are some of my personal favorite Christmas movies and songs. Grab your Santa or elf hat, your cozy holiday socks and a festive drink and get the marathon going just in time before Christmas comes along!
Top 15 Holiday Songs (In no specific order):
1) "Run Rudolph Run" by Chuck Berry
Let's start off with this amazing rock song! Run Rudolph Run is perfect to listen to when you're in a hurry during this holiday season. Maybe you're rushing to get those great holiday deals or you're running late to work. This song will for sure get you up and going!
2) "Let It Snow! Let It Snow! Let It Snow!" by Dean Martin
What a sweet, sweet song to listen to with a loved one during wintertime! It doesn't matter who you're with, you can easily sing along 'Let It Snow! Let It Snow! Let It Snow!' because of how catchy it is. Don't forget to give the original one by Vaughn Monroe some love too!
3) "Carol Of The Bells" by Mykola Leontovych 
For some reason, this piece really gets my blood pumping! I just love the strong instrumental beats going on with the beautiful singing alongside it. No matter which version you listen to, I guarantee you will be humming it for hours! 
Here are a few versions, besides the original, worth listening to:
Trans-Siberian Orchestra (rock sensation)

Mannheim Steamroller (percussion masterpiece)

Pentatonix (heavenly voices)
4) "It's The Most Wonderful Time Of The Year" by Andy Williams
The song immediately begins with what we all are thinking 'It's the most wonderful time of the year'! I don't know how, but I seem to become very joyful everytime I hear this song. Andy William's deep voice is charming and carries the song all the way to the end with the grand finish. 
5) "Jingle Bell Rock" by Bobby Helms
Ah yes, the song everyone seems to dance along to at talent shows! This catchy song truly is fun to 'rock the night away' to! As I'm sure many of you are with me on this one, every time I hear this song I think of the scene in Mean Girls and automatically start to laugh.
6) "Rockin' Around the Christmas Tree" by Brenda Lee
Yet another song to dance to! But, you know what? After all these years of listening to this song, I don't think I've ever rocked around a Christmas tree! It's one of those classics that will forever remain in your head.
7) "Sleigh Ride" by The Ronettes
A classic! A cute song that I grew up listening to every single holiday season. The version by The Ronettes is perfect to sing to while the original, instrumental one, by Leroy Anderson, is commonly performed by musicians during any holiday show.
8) "Santa Baby" by Eartha Kitt
"Santa Baby" is probably the most romantic and seductive holiday song ever. The smooth lyrics and Eartha Kitt's sweet voice creates the flirtatious mood that many enjoy during Christmas time.
9) "Last Christmas" by Wham!
I just adore how there's no way to resist singing this song! I'll either catch myself singing along and thinking of a special someone or just being goofy and enjoying how relatable this song can be. 
10) "Jingle Bells" by James Lord Pierpont
I'm pretty sure our childhood has imprinted this classic into our minds forever! For me, it brings back memories of all the school and church Christmas performances I had where I was given keys or some item that I could jingle along to. Your holiday season is incomplete without it, so make sure you give it a listen!
11) "All I Want For Christmas Is You" by Mariah Carey
You already know how legendary this song is! It's catchy, peppy, cute, realistic and fun! Want to know why this song will always reign? Well, it's because all of us simps will forever be singing it, whether we're taken or not.
12) "Santa Claus Is Coming To Town" by Frank Sinatra
What a lovely song for kids to get in the Christmas spirit! I love the power this song holds! Whenever my younger brothers decide to act up, I start to sing this song and they clean up their act immediately because they're reminded that 'Santa Claus is coming to town'. (Original by Bing Crosby. Also, check out Jackson 5's version!)
13) "Wonderful Christmastime" by Paul McCartney
You'll definitely hear this one on the radio! The super cool beats are what makes this song very catchy! Plus, Paul McCartney's soft voice makes it easy to enjoy.
14) "HOLIDAY" by Lil Nas X
Of course I had to add some hip hop! This new song is taking over the charts and TikTok with its fresh lyrics and steady beat. Want to turn heads on Christmas morning? Walk out of your room, unapologetically, strutting to this song! 
15) "Frosty The Snowman" by Gene Autry
My personal favorite Christmas song as a kid! Everyone dreams to play in the snow during wintertime and make a snowman. This song brings that dream to life in the cutest way possible! 
Top 10 Holiday Movies (In no specific order):
1) Dr. Seuss' How the Grinch Stole Christmas (2000)
Let's admit it, we're obsessed with this movie. Yes, Dr. Seuss deserves all the praise for creating this awesome story, but we can definitely applaud director, Ron Howard, the talented cast and the Grinch himself, Jim Carrey, for executing this film! We'll be able to rewatch this movie at any time of the year and hilariously bring up all of the funny quotes! 
2) Home Alone (1990)
Definitely a classic! The whole series is great, but the first one is definitely my favorite. I love Kevin's creativity and sneakiness. 30 years later and it still remains one of the best Christmas movies ever!
3) Frosty The Snowman (1969)
The amount of times I watched this movie as a kid is insane! Such a sweet and fun movie. I adore how you could really feel just how much the kids love Frosty and how relieved they are when he comes back to life! 
4) Elf (2003)
Question: Has anyone actually tried spaghetti with syrup? Anyways, Will Ferrell made this movie so funny and worth watching yearly! If you haven't watched it yet, you need to go do so right now!
5) Mickey's Once Upon A Christmas (1999)
Don't laugh, but I love this movie! It's so heartwarming watching three different stories connect into one at the end. We see how Donald Duck and his family, Goofy and his son and Mickey and Minnie all spend their Christmas and it's the sweetest thing ever!
6) The Nightmare Before Christmas (1993)
This one is special because it rules both Christmas and Halloween. I love Tim Burton's creativity in connecting the two holidays in such a creative way! If you haven't before, pay attention to all the detail put into Christmas Town because the Christmas feeling is definitely displayed and it's awesome.
7) Rudolph The Red-Nosed Reindeer (1964)
Such a sweet movie where we get to watch our favorite reindeer, Rudolph, evolve into the Christmas legend he is! This cute plot includes Rudolph, and fellow misfit, Hermey the Elf, creating a friendship that will ultimately prove that misfits matter too. 
8) Santa Clause 3: The Escape Clause (2006)
I'll be honest, I love all three of these Santa Clause movies, but the third is my favorite. I really like the feud between Santa Clause and Jack Frost. But, you can't just watch the third movie, so I encourage you to start from the beginning and enjoy them all!
9) Disney Princess: A Christmas of Enchantment (2005)
This one is super random, but I had to include it because I watched it almost every night when I was younger! It's pretty hard to find nowadays, however, if you get a chance to watch it, please do! Yes the animation is quite old and the stories can be a bit confusing, but it's super cute. The best parts are the Cookie Carnival and the Shostakovich piano concerto parts. Fun fact, for the longest time, I thought those two parts were from dreams I had, but I recently found out that they're from this movie. 
10) The Polar Express (2004)
The Christmas movie of our generation! Although I don't remember it, this was actually the first movie I watched in theaters. If you still haven't watched this, what are you doing?! Get to it! You're missing out on knowing where the Polar Express takes you! Quick tip: Have hot chocolate ready to go so that you don't get jealous watching the characters drink theirs on the train!