Junior Aztec Of The Week
This week I had the opportunity to meet with Junior Aztec Sachi Bhanji. Some of her favorite hobbies to do are watching TV, hiking, swimming, and exploring life through books. As of now she is currently reading Seven Husbands of Evelyn Hugo. Sachi looks up to her mom the most because of how strong, independent, and how similar they are.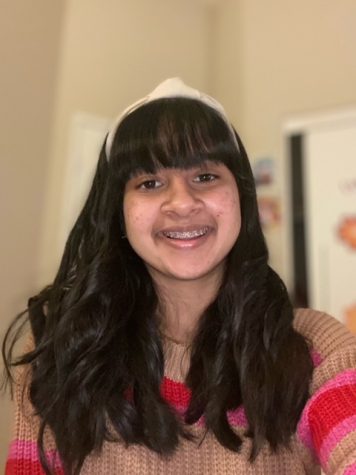 She works during the weekends at Subway. " When I'm not working at Subway or don't have school I like to hang out with my friends and family and maybe read a little". She would pick Thanksgiving as her favorite holiday due to her love for pumpkin pie, especially with whip cream on top. When it comes to the future Sachi has plans to go to college in Arizona and attend medical school to become a pediatrician, a doctor working with children. Her favorite foods are pizza, french fries, Nekter smoothies, and Subway cookies. Lastly, her plans for spring break are hanging with her favorite co-worker Hailey Espinoza, trying paddle boarding for the first time, studying, and spending hours in the water!