Standout Art Museums in Los Angeles
Museums ensure understanding and appreciation for various groups and cultures. "They promote a better understanding of our collective heritage and foster dialogue, curiosity and self-reflection." according to the HuffPost. Despite evoking thoughtful conversation, they can help us appreciate small details as well as others' points of view. Art museums, in particular, hold a unique position in many aspects. From the various types of art that are displayed in museums to the range of emotions, the work can make us feel. Art museums are both necessary and relevant today. Luckily, living in Northern California, we have access to multiple of the world's best art museums just about an hour away. Complied below are two museums located in Los Angeles that you can visit right now.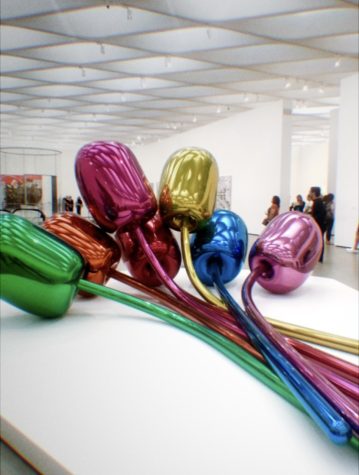 According to its website, The Broad was founded by philanthropists Eli and Edythe Broad on Grand Avenue in downtown Los Angeles. Designed by Diller Scofidio + Renfro in collaboration with Gensler, the museum offers free general admission and presents an active program of rotating temporary exhibitions and innovative audience engagement. The Broad is home to 2,000 works of art in the Broad collection, which is one of the world's leading collections of postwar and contemporary art. The 120,000-square-foot building features two floors of gallery space and is the headquarters of The Broad Art Foundation's worldwide lending library, which has been loaning collection works to museums around the world since 1984. The Broad welcomes more than 900,000 visitors from around the world per year. The showstoppers of this particular museum are definitely the  Yayoi Kusama's Infinity Mirror Rooms and Jeff Koons collection. Since the 1960s, Yayoi Kusama has been creating Infinity Mirror Rooms that provoke a sense of boundlessness and transcendence through extreme repetition. Over the course of her career, the artist has produced more than twenty distinct Infinity Mirror Rooms. By tracing the development of these iconic installations alongside a selection of her other key artworks, Yayoi Kusama: Infinity Mirrors aims to reveal the significance of the Infinity Mirror Rooms amidst today's renewed interest in experiential practices and virtual spaces. Jeff Koons emerged in the 1980s as an innovative sculptor of exquisitely crafted objects, which quickly became icons of art history, the primary example of which is Rabbit, 1986. Cast in highly polished stainless steel from an inflatable Easter bunny novelty, the sculpture's mirror-like surfaces have the eerie effect of including the viewer in their cool reflections. The Broad's Koons collection is unrivaled globally and holds representative work from each stage of the artist's diverse and ever-changing career. Pictured to the left is one of his most famous works which incorporates the idea of balloons with stainless steel. Koons cities the inspirations for his art as be his relationship to his young son, transcendence, and the eternal resonance of beauty as motivating factors.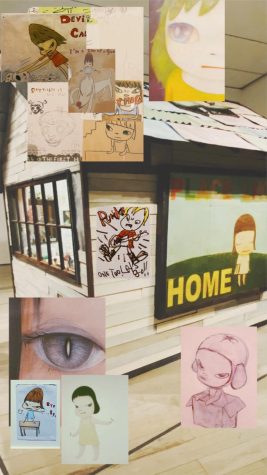 LACMA is the largest art museum in the western United States, with a collection of more than 147,000 objects that illuminate 6,000 years of artistic expression across the globe. Committed to showcasing a multitude of art histories, LACMA exhibits and interprets works of art from new and unexpected points of view that are informed by the region's rich cultural heritage and diverse population. LACMA's spirit of experimentation is reflected in its work with artists, technologists, and thought leaders as well as in its regional, national, and global partnerships to share collections and programs, create pioneering initiatives, and engage new audiences. With exhibitions changing often, there' is always something new to view when visiting. Much revenue was generated when the Yoshitomo Nara exhibit went virial on the app TikTok. Dark but dreamy, Nara's work invites us to a world of vaguely ominous-looking characters with penetrating gazes in dreamy landscapes. Michael Govan, LACMA CEO, claimed "Nara's art reflects his interest in art and culture of both past and present. His interest in art history—ranging from 12th-century Japanese Buddhist sculptures and handscroll paintings, Italian early-Renaissance painters, and other European modern influences—mirrors LACMA's encyclopedic nature." Compiled to the left is multiple images of his work including a replica of his childhood home. With attractions like this one, the LACMA transports you into the cultures of others and allows you to indulge in the artists backstory. By design, You could spend a day or more and still not see everything! Only 25 minutes from The Broad, these hotspots art museums are must-visits in LA.