Week 12/12-12/16 Online Article / Student / Staff of the Week Rough Draft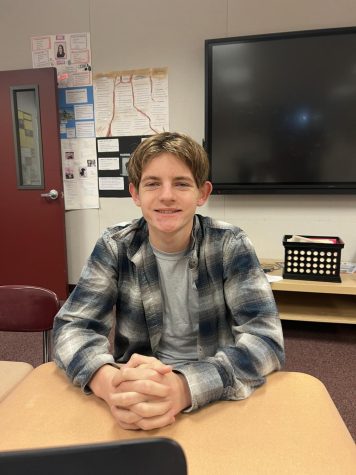 Fill in the boxes accordingly with your writing to help guide it in an effective LQTQ format. 
Ltoday i am going to interview a person his name is Jedinak, Aidan he is a 10th greade in
Esperanza High Scho
ol and today he is here to help me to do the interview i have 10 question for him.
And he is also in the water polo team
↕ LINKED ↕
"I am in the water polo team this year and I will be transfer from water polo to soccer team and the reason why I am playing sports is because that i like the feeling when I play sports."
Like the felling when i doinfg the sports that make me feel good.
↕ LINKED ↕
my favorite class is physics because i have nice teachers and also can having fun with classmates."
likes the teacher and classmates 
↕ LINKED ↕
This all the for the interview thanks for reading hope you hae a nice weekend.