A Special Year for LA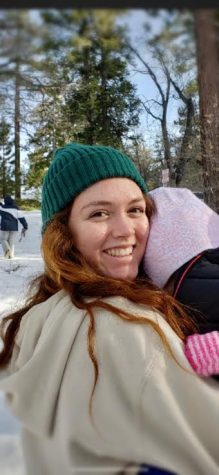 More stories from Alexis Lunsford
Los Angeles celebrates a successful month in sports as both their basketball and baseball team win the championships.
During a riveting series of games throughout the month of September and into early October, Los Angeles's professional basketball team, The Lakers, won the NBA Finals. Their final game against the Miami Heat came to a close call with the finishing score being 106-93. Lakers, clearly taking the trophy.
"I felt like for me, personally, this was one of the biggest games of my career," said Laker's MVP player Lebron James postgame. "I just wanted to relay that message to my teammates, the type of zone I was in, the type of moment it was, and I just know the kind of team we were playing against," said James.
With retired basketball star, Kobe Bryant passing away in a helicopter crash back in Jan. 2020, The Lakers suffered a terrible loss to the memory of their team. This Championship not only leaves an outstanding name to The Lakers but also a celebrational remembrance of the late basketball player.
Due to this, many sports were put on hold, basketball being one of the first to cancel their games. Their season was paused after the final game on March 10 with The Lakers losing 102-104 against the Brooklyn Nets. That game  Lakers fans wondering if they would be able to hear the final buzzer followed with a victory from their team anytime soon.
On July 30, The Lakers came back with an immediate victory against the LA Clippers. This followed with the rest of the season being battled with wins and losses. Laker's, in the end, came out victorious, now leaving LA with one more team to tediously watch as their season comes to an end.
The final seven games of the season for the LA Dodgers were quite possibly the most stressful.
Playing against the Tampa Bay Rays, Dodgers had dominated the first of the final games with the score being 8-3. The next three games following, ping ponged the team from a loss to a win back to another loss.
Dodgers reportedly pulled through the last two games of the World Series, defeating the Tampa Bay Rays 3-1, now giving Los Angeles something else to celebrate. Dodger's played a successful championship with starting off with a strong, and ending with an even stronger win.
After the last game of the baseball season, the people of LA could be seen and heard spreading the phrase, "thirty two years in waiting."
It's been thirty two years since the last double win for Los Angeles. It's quite a victorious time.