Senior Athletes Commit to Colleges
Hang on for a minute...we're trying to find some more stories you might like.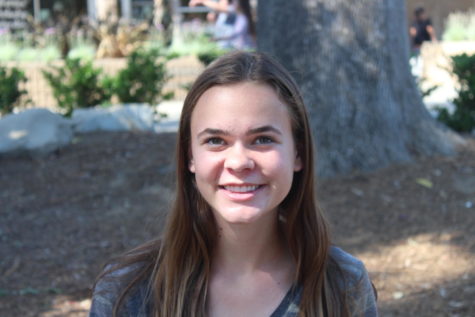 More stories from Corinne O'Grady
Signing day was held Feb. 6 during break in the quad to recognize NCAA and NAIA athletes joining a college sports team. Several athletes will be going to prominent universities.
Signing day has been a tradition for several years, although it used to be held in the main gym before school. Now, it is held in the quad at break so friends and family can watch.
Senior Sam Fries who will be attending UC Riverside for basketball said, "I am looking forward to the new diversity in college and also being able to travel with my teammates and meet new people."
Their time here has prepared them for these college athletics. Senior Megan Nieto who will be attending CSUF for basketball said, "My coaches have prepared me by being so supportive, understanding my goals and helping me achieve them and pushing me to be the best I can be."
Senior Haiden Lang, who will be attending St. Francis University for water polo also thought her coaches prepared her by "showing her what a team really is and how important it is to be close with your team."
There will be another ceremony on the first Wednesday of March to honor all athletes who will join a college team at any level.
Senior Emma Robins who will be attending LSU for track and field throwing, said that she chose LSU because it is very competitive and also has the best coaches, trainer and teammates.
Senior Megan Nieto, who will be attending Cal State University for basketball, said that she choose CSUF because she has gotten to know the coaching staff and believes they are great people and the program is growing and getting better.
Women's athletic director Keri Walters said that her favorite part of signing day is "knowing that these athletes have dreamt of playing their sport in college and now that dream has come true."