Senior Athletes Commit to Colleges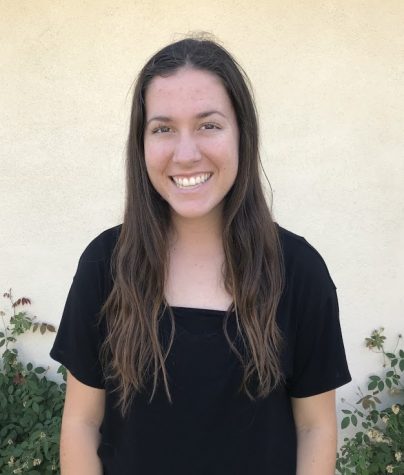 More stories from Ryen Hernandez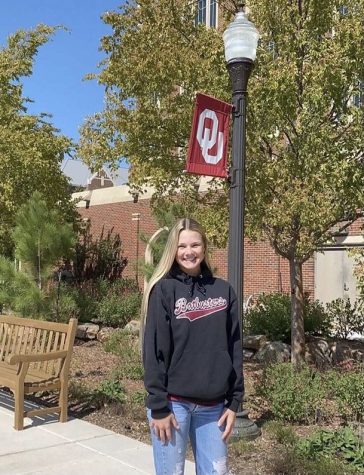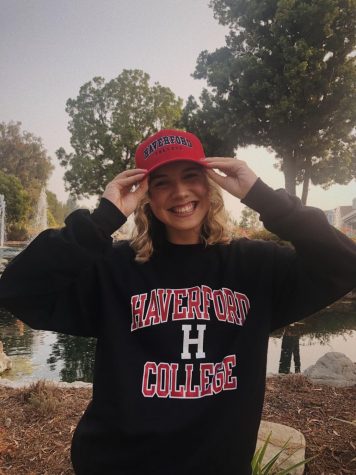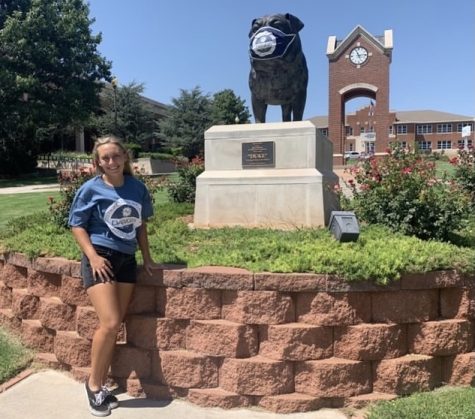 Seniors who are completing their college applications contemplate their choice of schools based on academics, location and cost. Yet, athletes who wish to play in college also have the responsibility to choose where they want to further their sports careers and advance to the next level. Senior athletes Kaylee Barkley, Taylor Jones, Hannah Coor and Elyse Stowell have all decided where they want to play for the next four years.
Southwestern Oklahoma State University (SWOSU) softball commit Kaylee Barkley is looking forward to signing on Nov. 11, she believes. Besides furthering her softball career with her new loved coach, Barkley chose to take on SWOSU because "it felt like home" when she visited the campus. The campus fits Barkley, as  "it is in a small town and everyone is very nice."
Volleyball athlete Taylor Jones committed to Haverford College in September and will be signing after Dec. 15. In simple terms, "everything that Haverford offers is, genuinely, what I want," said Jones. The competitive volleyball team "fights for the top of the Centennial Conference year after year" with the help of the coaches "always pushing the team to excel at the highest level possible," said Jones. She will be playing volleyball on the east coast in Haverford, Pennsylvania, twenty minutes outside of Philadelphia. Jones also chose Haverford for "its elite academics and the rigorous curriculum, along with its unique honor code."
On Oct. 7, Hannah Coor committed to play softball at the University of Oklahoma and will be signing in November. Coor chose the University of Oklahoma to play "one of the top teams in the nation" where it "felt like home." Coor "loves the country aspect" of the university and enjoys that it is faith-oriented.
Waiting since she committed in April 2018, Elyse Stowell will sign in November to play volleyball at Brigham Young University (BYU) in Provo, Utah. Playing in a Division 1 program "has been the dream since eight grade year," said Stowell. She also chose BYU for its beliefs, and she appreciates "its heavy Mormon presence on campus." Both of her parents also played volleyball at BYU and even met there. This also influenced Stowell's decision to commit.
Barkley has made many memories throughout her nine-year softball journey with her team while playing in travel tournaments. Sometimes, favorite memories are made off of the field with teammates. "I started playing when I was eight. One of my favorite memories from playing softball is going to Utah for a tournament and getting to drive to Wyoming when we had free time."
Jones grew up in a family of athletes, describing sports as a "long-running part of the family." Her mom played volleyball at Cypress College and her dad, an All-American baseball pitcher at Long Beach State, made his MLB debut for the Oakland Athletics. Her grandfather played football at the University of California, Los Angeles.
Jones began to play volleyball when she was 12 years old. In eighth grade, she became more serious about volleyball and quit all sports including soccer and basketball, which she had previously played, and moved up to play club volleyball. Her favorite sports memory is winning the CIF Division II Championship last high school season against Murrieta Valley. "That game truly embodied teamwork. Our comeback was absolutely incredible and was something that will never be taken away from us."
Coor has been playing softball since she was three years old and seemed to have never stopped. Playing softball from such a young age, Coor's love for the game has never slowed, as she "has loved everything about it since then." A favorite memory of hers was during a championship game in Oklahoma City. She didn't give up, as she sacrificed herself and "flipped over the fence to save a homerun."
Playing basketball for around three years prior, Stowell began her volleyball career when she was ten years old. Similar to Jones, one of Stowell's favorite volleyball memories is winning CIF last high school season. Stowell had also credited the memory of winning the national championship as a favorite memory of hers as a 16-year-old.
Barkley plans to major in Exercise Science and considers becoming a physical therapist or a physical therapist assistant in her future. She wants to pursue this career because "I want to help people with their injuries and provide care for them," said Barkley. While playing softball in college, Barkley is looking forward to "meeting new people and creating new relationships."
Ever since kindergarten, Jones has wanted to become some type of doctor, help people and work in a fast-paced environment. She now wants to become an emergency room physician and is "looking to go on the pre-med track." She will be majoring in Biology, and also might minor in something. Biology at Haverford will prepare her "for the rigors ahead with the MCAT and medical school," said Jones. She is looking forward to "the lifelong friendships that I will develop as a member of the team" and to also "travel the east coast to get to matches."
As an inspiring speech therapist or therapist, Stowell plans to major in Psychology while "playing top teams throughout the nation at a collegiate level" in volleyball. She is looking forward to "the rush" of playing volleyball in college while traveling and playing against the top teams.
Coor hopes to open up her "own facility and coach softball lessons" in her future. To pursue this career and one day achieve this goal, her intended major is Business. While playing softball in college, she is most looking forward to both "getting better as a student and athlete." As a player, she has big dreams and "can't wait to win a couple of national championships."