40 years Later Michael Myers Returns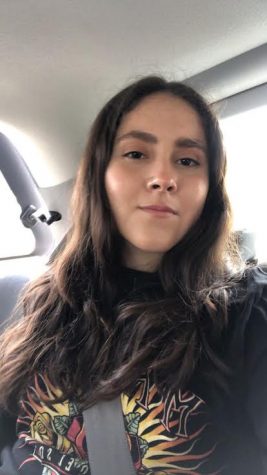 More stories from Jocelyn Castañeda
Horror movie fanatics and followers of original "Halloween" movie have definitely been long waiting for a remake, or as critics consider it, a "follow up" called no other than "Halloween II."
"Halloween II" is a mystery/ slasher and rated R with a run time of one hour and 45 minutes. As before, it is produced by David Gordon Green who worked with Danny McBride an pitched the idea to the franchise's original created, John Carpenter. Jeff Fradley and Jason Blum also helped with writing it. The characters were created by Green and Debra Hill. Trancas International Films, Blumhouse Productions and Miramax are the companies that produced it.
The cast includes: Judy Greer, Andi Matichak, Will Patton, Virginia Gardner, Nick Castle, and of course returning Jamie Lee Curtis.
It is meant to take place after the events on Halloween night in 1978 where Michael Myers went on a killing spree and killed friends of Laurie Strode four decades ago.
The plot is quite more complex than the original "Halloween." Jamie Lee Curtis returns as Laurie Strode to confront Michael Myers one last time. Let me just say, her return is like no other. She comes back stronger and tougher than ever.
Producer and co-writer Green said he did not want a sequel in the first place, however, "It's pretending the other sequels didn't happen." This movie also ignores the fact that Laurie Strode is related to Michael Myers.
The movie starts off with two journalists, Dana Haines, played by Rhiannon Rees and Aaron Korey, played by Jefferson Hall, going to the asylum in which Michael Myers was located to speak with him to further their investigations on him. When talking with silent Michael Myers, he felt the presence of his mask which they had brought with them. This scene alone depicted the terrifying amount of evil and power that permeates off of him. The climax of this movie was when the bus, carrying Michael Myers and others from the asylum, crashed. That moment marked the start of another killing spree for Michael and Laurie Strode's last chance to finally finish him.
Compared to the original movie, this one was way more better because of how advanced it was. 40 years is a great amount of time and the movie world really did improve. The special effects were better, the actors had more experience, the plot had more to it, and the all around quality of the production was great. However, I did enjoy what was left from the original. Such as the music that plays once Michael is about to kill someone.
Although it is quite easy to predict jump scares and when someone is about to be killed, there were a lot of scenes that caught me off guard and even impressed me. I especially enjoyed the interaction between Laurie Strode, Karen, played by Judy Greer, and Allyson, played by Andi Matichack as they all worked together at the end.
Besides all of that, a lot of the scenes felt a bit rushed and did not have much to them.