Women's Volleyball Returns to CIF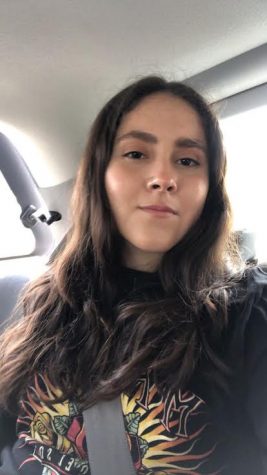 More stories from Jocelyn Castañeda
This season of women's volleyball resulted in varsity getting second place in league and qualifying for CIF.
Since doing so well in league, they qualified for CIF, which started on Oct. 18. Referring to the upcoming CIF rounds, senior captain, Deidra Schriever, said,"I expect that we will play hard and be the best we can be!"
Although the season started off rough and they did not play hard enough, according to varsity coach Isaac Owens, the team quickly got back on their feet to continue the race. At one point of the season, their record was 6-6, and now, it is 22-10.
On Sept. 22, varsity won the Silver Championship at the La Jolla Tournament, which is a two day tournament. They also beat El Dorado in three matches, meaning they won all the games in a row.
"We've had really strong contributions this season. Deidra Schriever, our one senior starter; Elyse Stowell, who got athlete of the week; Taylor Jones, has done a great job; junior setter Madi Harkey has done a great job; Sadie Pool has done a great job; libero Sydney Borrego has done a great job; and Kaylie Long brings fire," said Owens.
This year the volleyball program got two new coaches: Carlee Mack as assistant coach for JV and Lexy Winters as the frosh/soph coach. Mack, alumni volleyball player, now attends Santiago Canyon College. Winters also played volleyball for the Aztecs and received a four year scholarship to Nyack College in New York.
The junior varsity team played in two tournaments, performing well at the Edison tournament. "Our captains have all lead us well: junior Kaela Serratos, sophomore Emma Erickson and freshman Jordan Mack," said junior varsity coach, Tyler Rex.
Freshman captain Erin Koo of the frosh/soph team said,"The greatest achievement of this season is our team is filled with players who are all new to the sport, so the fact that we were able to keep up with the other teams was amazing. We also never gave up on each other, and we tried our best."
Both varsity and junior varsity won the games against Yorba Linda High School. Varsity won three games against them, with the last game being 25-22. JV beat YLHS in three games as well, with the third game being 17-15.
Rex said,"The girls naturally pushed a little harder in practice the day before, and it showed in how we finished against YL. We struggled throughout the game but came in clutch in the last game behind strong play from freshman Bailey Beresford. That was one of my favorite games I have ever coached."
"Our strongest skill would be our offensive plays and our amazing libero Sydney had good defense that kept us in the game. Our bond this year was also very important. We really understood each other and that helped us better each others game," said sophomore captain, Stowell.
The key to success in volleyball is effort and discipline, according to Owens. "Volleyball is a thinking person's game. If you don't think, we're defeated. I've always prided myself on that you must put in effort and the other side of it is discipline," said Owens.