Fun activities for Thanksgiving break
Hang on for a minute...we're trying to find some more stories you might like.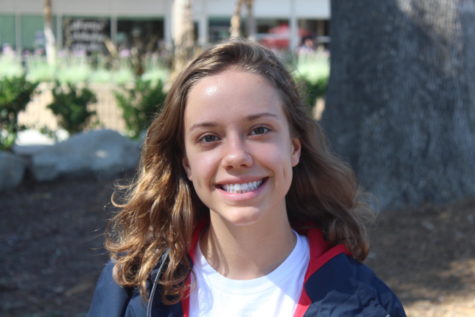 More stories from Delaney Sinclair
With Fall being the season, it is important for people to get involved in the events that happen during this time of the year. There are many unique and fun activities to try out, so here is a list of a few you should do.
Apple Picking – This is a super easy and simple fall activity that can provide you with a great photo opportunity. Bring a few friends or a significant other, and it will make it all the more worthwhile. A great one to go to is Riley's Apple Farm in Yucaipa, CA. It not only offers apple picking but also berries and vegetables from Tuesday to Sunday. It's a great spot to get into the fall spirit.
Bake a Pie – This may sound a little too simple, but is actually a great way to calm your nerves and enjoy the nice aromas that baking can bring. There are also so many options. Apple, berry and pumpkin pie are all fall favorites. This can be a great way for you to contribute to the Thanksgiving feast. Not only will it taste and smell delicious, but you can also make it with loved ones to spend quality time and give thanks to the simple things in life.
Jump in a pile of leaves – Trivial ideas can be the best ones. Trust me when I say that doing this will take all your worries away. Act like a kid while you still can. All you have to do is either find a pile of leaves or create your own from collecting them and enjoy.
Host a Friendsgiving – Most of us enjoy the usual family dinner on Thanksgiving each year, but this is a spin-off that you can enjoy in conjunction with your average holiday. Gather a group of friends and pick a day during Thanksgiving week that you are all free. Make sure each person brings their own unique food to contribute to the meal. You can set up cute decorations, light a few scented candles and enjoy time with friends.
Create a Thankful List – It's easy for everyone to go throughout the year and not think about the gifts life has given us. By making a physical list of everything that you are grateful for in life, you will be forcing yourself to reflect. Once completed, you can hang it somewhere you visit often and remind yourself each day of what you are thankful for.
Go for a Hike – This time of the year is beautiful and should be taken advantage of. The weather is crisp and fresh. Take the time to find a nice place to hike and walk through nature. Its beauty is magnificent and is sure to lift your spirits. Breathe in the fresh air, move your body and enjoy the little things in life.
With these in mind, make a plan for your time away from school. There are so many activities you could do, so you might as well have fun with it. Have a great time with friends and family, but above all else, be thankful.