Academic Decathlon's Best Performance Ever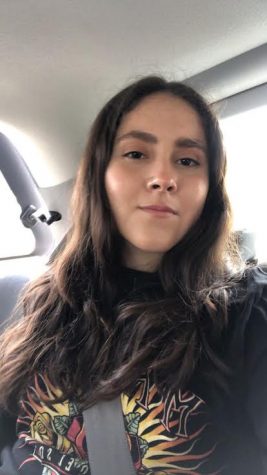 More stories from Jocelyn Castañeda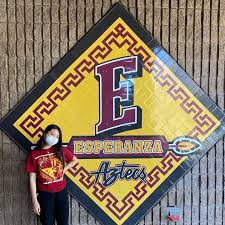 Even through a pandemic, Academic Decathlon has continued to push through and grow their knowledge. In fact, they did so well that "This is the best our Academic Decathlon team has performed in the history of Esperanza," according to Mrs.Aguilar.
The last competition they attended was the California Academic Decathlon (CAD) state competition. EHS was placed in the third division and ranked 9 out of 38 schools in that division.
Academic Decathlon also won four medals and three silver pins at the state competition. This is a very big deal as only the top 3 students in each GPA category are awarded medals (gold, silver and bronze). Katrina Liu was awarded a bronze medal in economics, Thaimas Andronaco was awarded a silver medal in mathematics and Dyanna Henriquez- Serrano was awarded a bronze medal in science and a gold medal in interview.
"We found we made the state competition about a week after the first competition, and then we had three weeks to prepare. They test the same material as the county competition, but the state competition is much more tough (against higher scorers). We'd been preparing for the county since summer when we had club meetings to read and discuss the content," said Acadec senior co-captain, Khruthika Sharma.
Preparing for these competitions takes a lot of work and time management. Our students were so successful as they started studying early on, created outlines and reviews and played fun study games, such as Quizlets and Kahoots. They also met 3 times a week for two weeks then all 7 days the week before the competition.
"There were so many jokes and we all enjoyed talking with each other. Like, Gorbachev, a leader of the USSR, was in a pizza hut commercial. Who would have thought? Along with fun, we had more content review time so we could remember and go over concepts more thoroughly," Sharma added.
Speaking on her success in the economics section, senior co-captain Katrina Liu said, "I've always enjoyed economics since my family is very business oriented and I also took AP Macroeconomics with Mr. Willis in the first semester which I loved, so those two really translated into my economics test."
When asked about the awarding process, Liu said, "The award ceremony was virtual! So while watching it I got a little thirsty and went downstairs to go get water. And by the time I got back to my desk, I saw that my coach paused the livestream and was cheering me on. I was pretty confused and then I found out that my name was on the screen and was super surprised."
Matthew Nguyen, Kruthika Sharma and Katrina Liu were also given a special silver pin for earning over 8000 out of a total of 10,000 points for the testing.
"Basically the point system directly relates to the number of questions you get right. So we have 7 objective tests (Econ, lit, social science, science, music, math, art) and 3 other topics (essay, speech, interview). Each question is 20 points, there are 50 questions on every test so each test is 100 points!" said Liu.
For Sharma, it was the first time she achieved this many points and she said "There is so much content, it's hard to remember it all. I was really happy. I didn't even know they awarded pins like that, but it gives me something to remember this year in AcaDec."
When talking about the best part of the competition, Liu said, "The best part is attending competition with my friends since we did it socially distanced in class. Mrs. Nguyen and Mrs. Massaglia were amazing and fed us too with a bunch of amazing food like mochi donuts, Korean corn dogs, Vietnamese sandwiches, Chick-Fil-A, custom acadec donuts and more!!"
Sharma also agreed and said, "The best part was going to take the tests and being surrounded by friends and food. Mrs. Nguyen really spoils us with the amount of effort she goes through to make us excited to take tests. It sounds ridiculous, but taking the test became something to look forward to. Any goal can become fun in the right environment."
"Just work hard, play hard. Read the content, that's a must, but also enjoy simply spending time with your friends because that camaraderie is what makes the experience worthwhile," Liu said about being successful in Academic Decathlon.
"Make sure to have fun while reading. It's cheesy, but if it becomes just another class, you're doing AcaDec wrong, just try your best and have fun. Maybe you want to specialize in just one or two subjects. It's all fine, as long as you try and find what works best for you. And most importantly, make friends with the other members, you will end up with friends you might not otherwise meet! It's our shared love for AcaDec that allowed us to get this far this year. We made it to state because everyone did well, not just a couple of people," said Sharma.